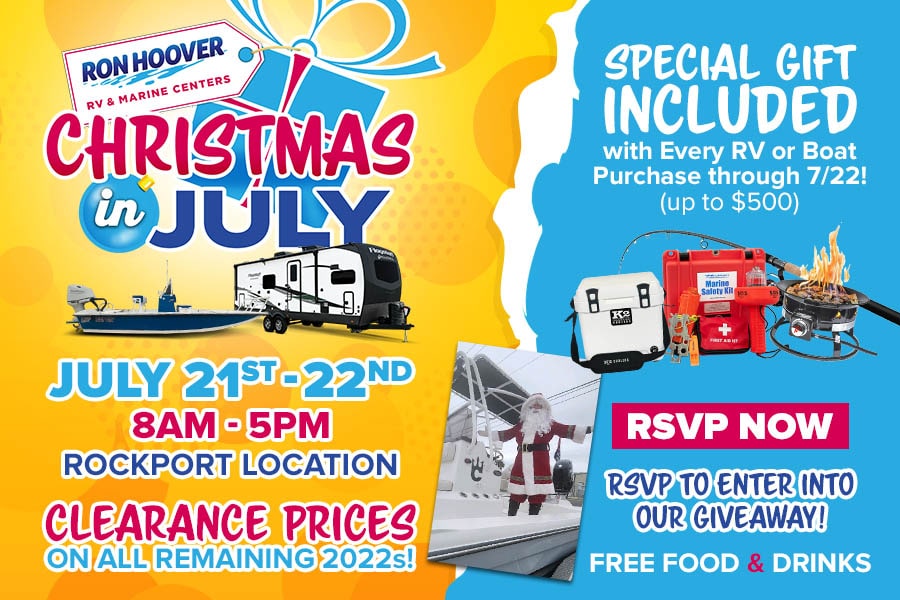 Rockport Christmas In July Event Starts In...
Join Us For Rockport's "Christmas in July" Sales Event
Your RSVP provides you:
✔️FREE FOOD AND DRINKS

✔️CLEARANCE PRICES ON ALL REMAINING 2022'S

✔️ENTRY INTO GIVEAWAYS (UP TO $500 IN VALUE, details below*) 


Event Details
Dates:
July 21st - 22nd, 2023
Hours:
8:00 am - 5:00 pm
Featuring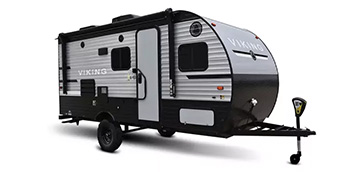 CLOSEOUT Pricing on our Boat and RV Models!
Don't Miss the BEST Savings of the Year!
View All RV Inventory
View All Boat Inventory
Ready to Get Pre-Approved?
*Giveaway Rules: Purchasing customers will be able to pick a 'Santa List' item they would like to receive upon delivery! We will also be running a 'Count Your Lucky Stars' giveaway where 5 RSVP entrants will be randomly selected to win 1 of 5 awesome prizes!
🎅The 'Santa List' is a choice of (1) of the five items below:
🎁K2 Cooler

🎁Lighted Palm Tree With Outdoor Chairs Cooler

🎁Complete Coast Guard Kit

🎁Gold Mega Bundle Starter Pack

🎁3500-Watt Generator


Count Your Lucky Stars Prizes:
🏆Prize 1: Hooks Prize Package Family 4 Pack With Parking

🏆Prize 2: $50 Whataburger Gift Card & Prize Package

🏆Prize 3: Family 4 Pack To Natural Bridge Caverns

🏆Prize 4: Family 4 Pack Fiesta Texas

🏆Prize 5: All Of The Above Except $100 Gift Card


What Are You Looking For?
FEATURED RVS
MSRP:

$29,956

Save:

$4,957

Sale Price:

$24,999

MSRP:

$68,408

Save:

$23,409

Sale Price:

$44,999

MSRP:

$29,579

Save:

$9,668

Sale Price:

$19,911

MSRP:

$31,762

Save:

$10,851

Sale Price:

$20,911

MSRP:

$29,571

Save:

$10,660

Sale Price:

$18,911

MSRP:

$31,762

Save:

$11,851

Sale Price:

$19,911

MSRP:

$50,395

Save:

$15,396

Sale Price:

$34,999

MSRP:

$32,550

Save:

$11,639

Sale Price:

$20,911

MSRP:

$103,932

Save:

$39,021

Sale Price:

$64,911

MSRP:

$85,408

Save:

$30,497

Sale Price:

$54,911
View All RV Inventory
View All Boat Inventory