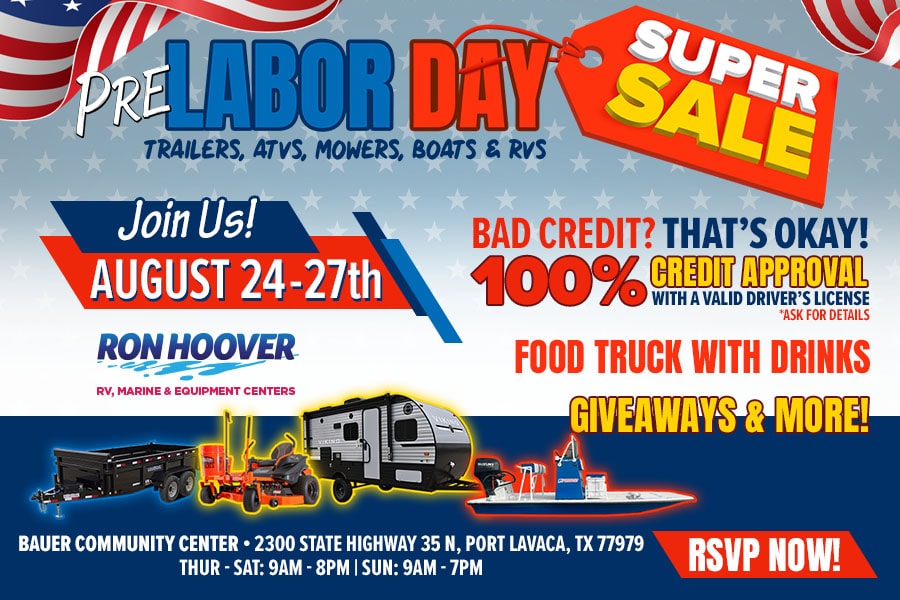 Pre-Labor Day Super Sale Starts In...
You're Invited!📅
Join Us For the Pre-Labor Day Super Sale!
UNBEATABLE SALE DISCOUNTS!
🎉Food Truck + Drinks
🎉Offering RVs, Boats, ATVs, Mowers, and Trailers!
🎉💳100% Credit Approval With A Valid Driver's License (*Ask For More Details)
🎉Giveaways and More!


Your RSVP provides you:
🎊 Entry into our Event Giveaway!
Event Details
Dates:
August 24 - August 27, 2023
Hours:
Thursday - Saturday
9:00 AM - 8:00 PM
Sunday
9:00 AM – 7:00 PM
Location:
Bauer Community Center
Featuring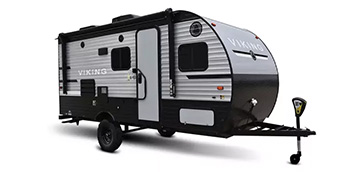 UNBEATABLE Pricing on our 2022 RV, Utility Trailer, Boat & Mower Models
Don't Miss the BEST Savings of the Year!
View All RV Inventory
View All Equipment Inventory
View All Boat Inventory
Ready to Get Pre-Approved?
What Are You Looking For?
FEATURED RVS
MSRP:

$33,736

Save:

$10,825

Sale Price:

$22,911

MSRP:

$29,956

Save:

$4,957

Sale Price:

$24,999

Call for your best price! 281-829-1560

MSRP:

$61,773

Save:

$13,774

Sale Price:

$47,999

MSRP:

$34,214

Save:

$11,303

Sale Price:

$22,911

MSRP:

$65,999

Save:

$16,000

Sale Price:

$49,999

MSRP:

$29,571

Save:

$10,660

Sale Price:

$18,911

MSRP:

$145,890

Save:

$25,891

Sale Price:

$119,999

MSRP:

$98,885

Save:

$23,886

Sale Price:

$74,999

MSRP:

$53,070

Save:

$18,071

Sale Price:

$34,999
View All RV Inventory
View All Equipment Inventory
View All Boat Inventory