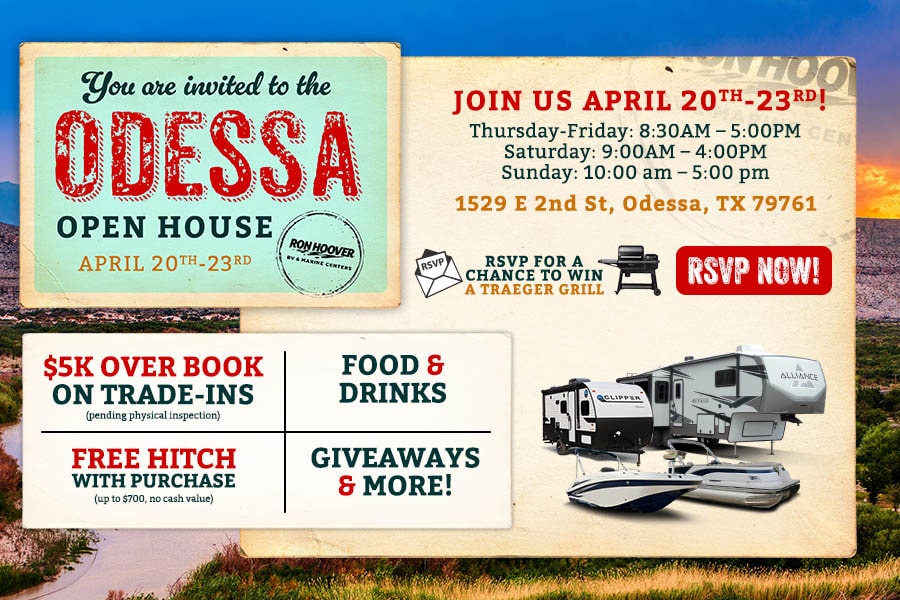 Odessa Open House Sales Event Ends In...
YOU ARE INVITED TO OUR ODESSA OPEN HOUSE!
JOIN US APRIL 20-23RD!
Your RSVP provides you:
Entry into our Event Giveaway!
Foods & Drinks
$5k Over Book on Trade-Ins (pending physical inspection)
Free Hitch with Purchase (up to $700, no cash value)
Giveaways and More!
Event Details
Dates:
April 20 - April 23, 2023
Hours:
Thursday - Friday
8:30 AM – 5:00 PM
Saturday
9:00 AM – 4:00 PM
Sunday
10:00 AM – 5:00 PM
Location:
Featuring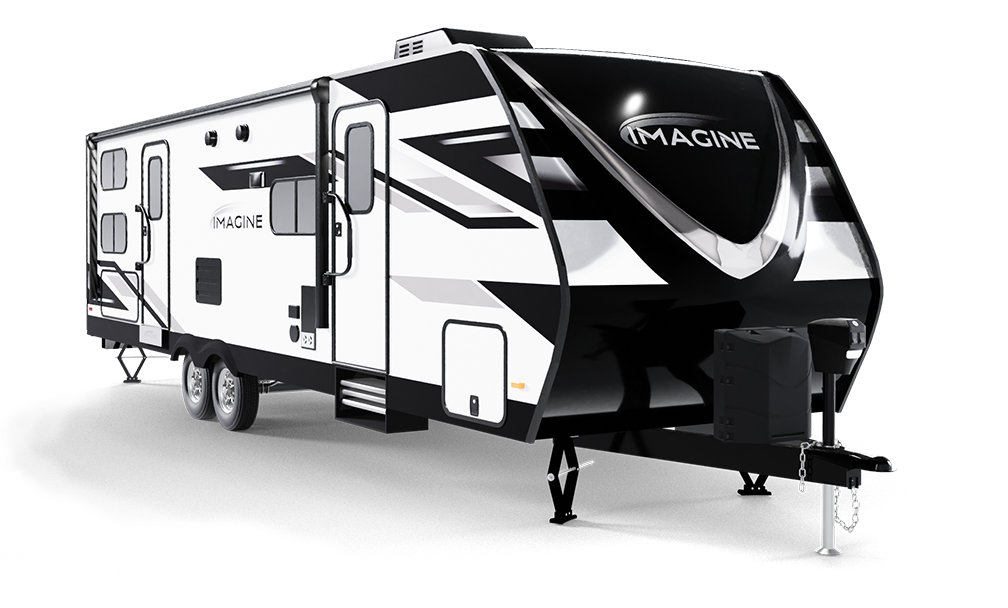 UNBEATABLE Pricing on our 2022 RV, Utility Trailer, Boat & Mower Models
Don't Miss the BEST Savings of the Year!
View All RV Inventory
View All Boat Inventory
Ready to Get Pre-Approved?
What Are You Looking For?
FEATURED RVS
MSRP:

$41,449

Save:

$13,538

Sale Price:

$27,911

MSRP:

$79,104

Save:

$9,105

Sale Price:

$69,999

MSRP:

$37,034

Save:

$12,035

Sale Price:

$24,999

MSRP:

$67,539

Save:

$19,540

Sale Price:

$47,999

MSRP:

$34,436

Save:

$11,525

Sale Price:

$22,911

MSRP:

$51,037

Save:

$21,038

Sale Price:

$29,999

MSRP:

$42,976

Save:

$10,977

Sale Price:

$31,999

MSRP:

$116,408

Save:

$41,409

Sale Price:

$74,999

MSRP:

$141,422

Save:

$51,423

Sale Price:

$89,999

MSRP:

$129,327

Save:

$54,416

Sale Price:

$74,911
View All RV Inventory
View All Boat Inventory