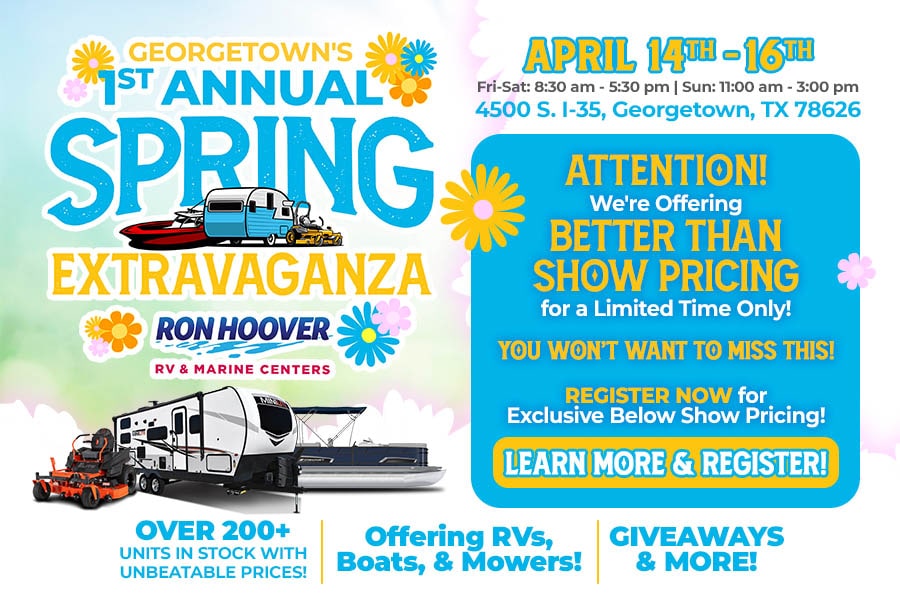 Georgetown Spring Extravaganza! Event Ends In...
ATTENTION! We're Offering Better Than Show Pricing for Limited Time Only!
You won't want to Miss this! Register Now For Exclusive Below Show Pricing!
Your RSVP provides you:
Entry into our Event Giveaway!
OVER 200+ UNITS IN STOCK WITH UNBEATABLE PRICES!
Offering RV's, Boats, and Mowers!
Giveaways and More!


Event Details
Dates:
April 14 - April 16, 2023
Hours:
Friday - Saturday
8:30 AM – 5:30 PM
Sunday
11:00 AM – 3:00 PM
Location:
Featuring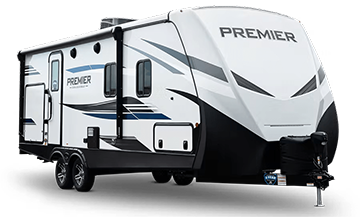 UNBEATABLE Pricing on our 2022 RV, Utility Trailer, Boat & Mower Models
Don't Miss the BEST Savings of the Year!
View All RV Inventory
View All Equipment Inventory
View All Boat Inventory
Ready to Get Pre-Approved?
What Are You Looking For?
FEATURED RVS
Call 512-985-2057 to schedule an appointment!

MSRP:

$61,148

Save:

$14,171

Sale Price:

$46,977

Call 512-985-2057 to schedule an appointment!

MSRP:

$56,334

Save:

$21,423

Sale Price:

$34,911

Call Today !! 512-985-2057

MSRP:

$70,824

Save:

$16,847

Sale Price:

$53,977

Call 512-985-2057 to schedule an appointment!

MSRP:

$50,669

Save:

$14,758

Sale Price:

$35,911

Call 512-985-2057 to schedule an appointment!

MSRP:

$71,716

Save:

$13,739

Sale Price:

$57,977

Call 512-985-2057 to schedule an appointment!

MSRP:

$57,834

Save:

$22,923

Sale Price:

$34,911

Call 512-985-2057 to schedule an appointment!

MSRP:

$25,469

Save:

$5,470

Sale Price:

$19,999

Call 512-985-2057 to schedule an appointment!

MSRP:

$132,394

Save:

$57,483

Sale Price:

$74,911

Call 512-985-2057 to schedule an appointment!

MSRP:

$87,263

Save:

$27,264

Sale Price:

$59,999

Call 512-985-2057 to schedule an appointment!

MSRP:

$160,200

Save:

$65,289

Sale Price:

$94,911

Call 512-985-2057 to schedule an appointment!

MSRP:

$178,700

Save:

$48,701

Sale Price:

$129,999
View All RV Inventory
View All Equipment Inventory
View All Boat Inventory