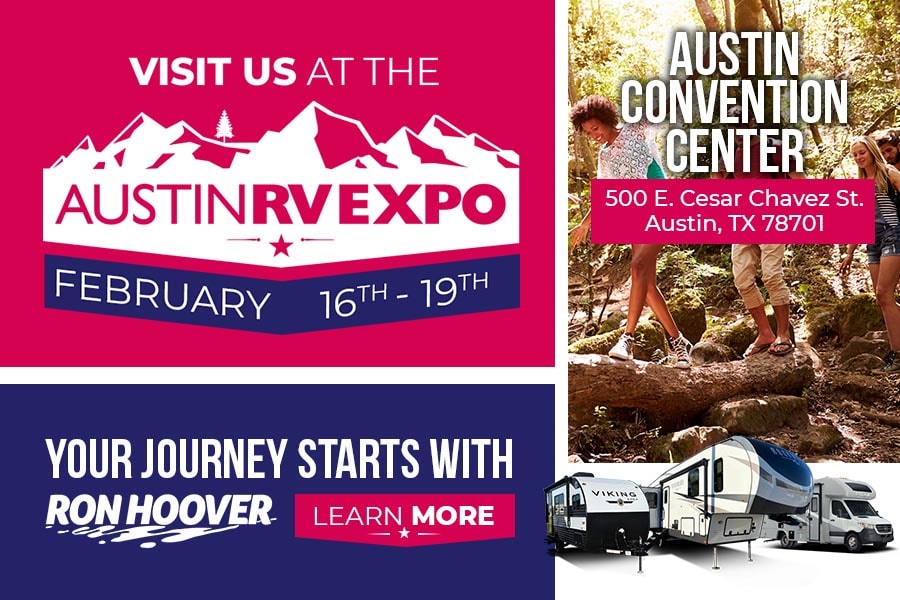 Countdown to Austin RV Expo
COME JOIN US THURS - SUN, FEB 16-19 AT THE AUSTIN RV EXPO FOR BIG SAVINGS!
Your RSVP provides you:
Entry into our Event Giveaway!
Featuring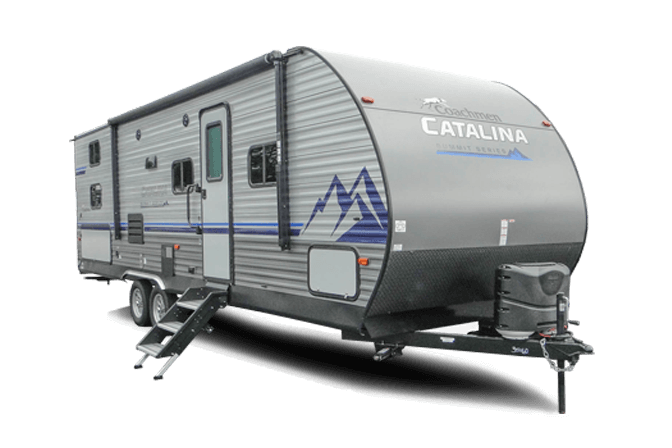 Amazing Pricing on our 2023 RV models
Don't Miss the BEST Savings to start the Year!
What Are You Looking For?
FEATURED RVS
GROSS WEIGHT ONLY 6,000LBS

MSRP:

$38,310

Save:

$6,311

Sale Price:

$31,999

MSRP:

$52,901

Save:

$9,902

Sale Price:

$42,999

PRIVATE BUNK ROOM & MASTER BEDROOM

MSRP:

$52,396

Save:

$13,397

Sale Price:

$38,999

MSRP:

$58,559

Save:

$10,560

Sale Price:

$47,999

MSRP:

$58,930

Save:

$6,931

Sale Price:

$51,999

MSRP:

$58,930

Save:

$6,931

Sale Price:

$51,999

COME TAKE A LOOK !

SLEEPS 8 - GREAT SPACE !

MSRP:

$41,653

Save:

$8,654

Sale Price:

$32,999

MSRP:

$26,363

Save:

$9,364

Sale Price:

$16,999

MSRP:

$26,508

Save:

$8,509

Sale Price:

$17,999

MSRP:

$27,523

Save:

$7,524

Sale Price:

$19,999

MSRP:

$28,175

Save:

$9,176

Sale Price:

$18,999

MSRP:

$28,175

Save:

$9,176

Sale Price:

$18,999

MSRP:

$60,703

Save:

$15,704

Sale Price:

$44,999

MSRP:

$62,713

Save:

$17,714

Sale Price:

$44,999

MSRP:

$62,713

Save:

$17,714

Sale Price:

$44,999

MSRP:

$39,213

Save:

$6,236

Sale Price:

$32,977

MSRP:

$64,686

Save:

$9,709

Sale Price:

$54,977

MSRP:

$36,922

Save:

$6,945

Sale Price:

$29,977

MURPHY BED AND FULL BATH

MSRP:

$45,436

Save:

$9,459

Sale Price:

$35,977

THEATER SEATS AND SOFA WITH MURPHY BED

MSRP:

$52,142

Save:

$9,365

Sale Price:

$42,777

MSRP:

$83,004

Save:

$8,005

Sale Price:

$74,999

SLEEPS 10 & OUTSIDE KITCHEN

200 WATTS OF SOLAR ON BOARD

MSRP:

$48,391

Save:

$13,392

Sale Price:

$34,999
View All RV Inventory